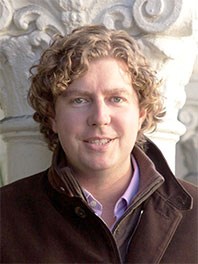 Zach Trailer has been recognized as one of the top 150 real estate agents in the United States by the Wall Street Journal. With over $700 million in sales and more than 17years of professional real estate experience, Zach has firmly established himself as the go-to Realtor in Palo Alto, Menlo Park, Atherton, Woodside, Portola Valley, Los Altos, Los Altos Hills, and the rest of the San Francisco mid-peninsula area.
Zach's unending passion, energy, and professionalism are his best tools in achieving the success he now enjoys as a top-producing real estate agent – success he continues to nurture with his team.
He has the unique combination of youthful energy and the experience of a seasoned professional. This allows him to work with ease with a wide range of clients – from the younger technology crowd to the older Peninsula natives that he has grown up around.
Top Peninsula Real Estate Agent
Zach and his team emphasize putting their clients' needs before anything and everything. Developing long-term relationships with their clients is paramount in the way the team conducts business. Clients become friends if they have not started out as friends already.
In addition to these long-term relationships, Zach and his team are competitive, goal-oriented professionals that focus heavily on the deal and maximizing their clients' goals.
Client referrals
Referrals are a large part of the team's success. Hundreds of satisfied clients have referred Zach's services to people they know. This is the method of expansion the team prefers as it provides accountability to both client and agent. That being said, they are always excited to meet new people.
Palo Alto native
Who better to guide you through the competitive Peninsula market than someone who knows the area intimately? Zach was born and raised in Palo Alto, and is a second-generation Realtor. He attended Menlo School in Atherton before going on to Southern Methodist University in Dallas, Texas, where he completed his undergraduate degree at the Cox College of Business.
Zach knows the Peninsula communities by heart, having lived in the area most of his life. Zach currently lives in Atherton with his incredible wife and three sons.
Expansive network and strong industry presence
Zach's local affiliations and extensive experience with a wide range of clients have widened his network considerably, which he puts to use for the benefit of his clients. This is especially helpful if you want to keep a low profile in buying or selling your home. Through his expansive network, Zach can put the word out to help you find the right home or sell your property without listing on the internet.
Zach also has a strong presence in local publications, as well as online through Zillow and Trulia. If you're a seller, you can be assured your property will get top exposure to the right buyers. If you're a buyer, Zach and his team have the resources to help you find the perfect property in the shortest time possible.
Put Zach's experience and dedication to work for you. He and his team look forward to hearing from you.
Get in touch with the Zach Trailer Group here. Call 650-906-8008 or email ztrailer(at)zachtrailer(dotted)com anytime.